Each scratch card produces $100 in donations. The cost is only $20, so your group keeps $80 profit per card. See the chart below for your potential profit based on the number of cards you purchase, or use our simple one-step Profit Calculator.

New - Limited Time Offer - Receive 20% Free Cards and Make 100% Profit! Read More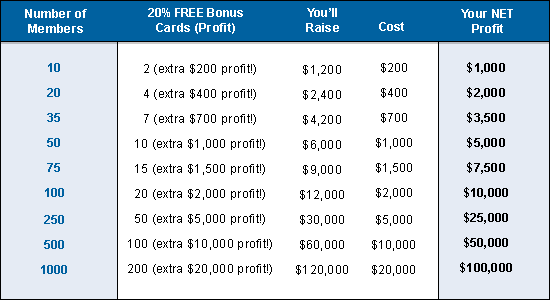 20% free cards applies to all orders that are paid up-front.
Clients paying in 30 days, receive 10% free cards.
Call and ask about our special volume discounts on large orders.