Watch the Video Below to Learn More About Skratchers!

This Fundraiser Was So Much Easier Than Candy Bars...


We raised a good amount of money in a short amount of time. It really worked well, and we were really pleased. The payment options were very helpful for a school the size of ours. Our best seller told me: "I really enjoyed selling Skratchers. It was so much easier than selling candy bars."




- John Early, Calvary Baptist Academy, Memphis, TN


4th time & raised $10,400 profit so far.


"This is our 4th time doing the Skratchers scratch card fundraiser and we've raised $10,400 profit so far. The money has helped us cover team travel expenses and pay for new uniforms. We had an easy time with this fundraiser and the customer service at Skratchers was great."




- Coach Brian Bramlett, Rebel Basketball, Tennessee


So fun and easy the first time that we will do it again next season.


"Thank you Skratchers Fundraiser for helping us raise an extremely high profit of $2,700. Our parents liked the fundraiser and were amazed at how easy we were able to make a profit. It was so fun and easy the first time that we will do it again next season. Here is a picture of our softball team with coach Anselmo, Juan and Jose."




- Diana Cardenas, Lady Shockers, Texas

Skratchers is a new, revolutionary fundraising program that is bringing enormous success to so many teams, schools, church groups and other organizations from coast-to-coast. What has made Skratchers such a POWERFUL fundraising tool?
4 key reasons:
It earns your group up to 90% profit, which is far greater than the traditional 40%-50% profit


It's hassle-free, meaning– there's no order-taking, no chaotic distribution days, and no deliveries to be made to your supporters afterwards - your participants simply collect the cash from their supporters on the spot and that's it!


Great value for your supporters – these days people are understandably looking for real value when they're asked to support a cause – Skratchers has exclusive coupon offers negotiated with some of the nation's top retailers, such as Pizza Hut, Jiffy Lube, Target, JC Penney and many more – your supporters will receive over $50 in value from these merchants in return for a token donation of $.50 to $3.00 – now that's REAL value!


It's a NO MONEY UP-FRONT fundraiser – Skratchers has flexible financing options, that allow groups to raise their funds first, and pay later.
So you can start fundraising now, with absolutely no money down.

How does Skratchers work
It's a cinch. You start by ordering 1 Skratchers card for each one of your group members. They will ask their supporters to scratch-off a few circles to reveal their donation. In return for their donation, your supporters will receive a coupon sheet with over $50 of valuable coupon savings. Your participant will then take the Skratchers card and move on to their next supporter. Once al the dots are scratched of on the Skratchers card, the card will raise $100 in donations. Therefore, a team of 20 kids, can quickly and easily raise $2000.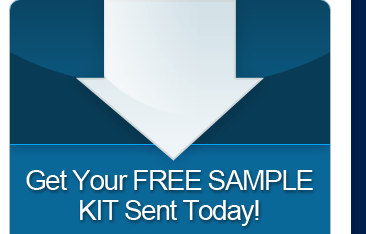 Your FREE sample kit Includes:
Sample Skratchers Card, Profit sheet & other Info,
Easy Start Order Form and a Gift Certificate for
20% Free Cards

Email required.

Email format is invalid.

Street Address is required.

Country is required. Select from list.

State/Province is required. Select from list.

-

-

Phone Number is required.