Premium Collection Cookie Dough Fundraising

You make up to 55% profit
15 delicious, easy to sell choices
Free shipping and brochures*
Proven fundraiser that's easy to run
No money down to get started
Treat yourself and your supporters with our new 'Premium Collection Cookie Dough' fundraiser. Not only the most delicious, gooey, tasty cookies but also one of the best selling fundraisers out there. Expect the demand to be so high that it will become an annual fundraiser!
Priced To Sell Only $14. Each tub makes approximately 48 one ounce cookies. You'll easily raise up to 55% profit with no money up front.
Best Looking Brochure Does All The Selling
15 Mouth Watering Choices!



Chunky Chocolate Chip




M&M's




Peanut Butter




Snickerdoodle




Oatmeal Raisin




White Chunk




Macadamia




and more.



Free Shipping & Brochures*
Your group receives Free Shipping when you sell 150 items or more, easily attainable by even a small group of 15 participants (only 10 items each!). And our minimum order is only 84 items! Your group also receives Free Brochures – so there's zero cost to get started.

Request A Free Info kit & Sample Brochure Today!


Get Started Now: Quick & $0 Down to Start

You make up to 55% profit

Free shipping and brochures*

Proven, easy fundraiser

No money down to get started

Click Here To Order

Or Call Toll Free 1-866-848-8483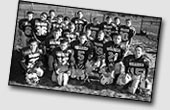 $69,100 Profit Raised
"This is our third year in a row doing JustFundraising.com's cookie dough fundraiser!"
Lisa Ruquet, Sharks Youth Football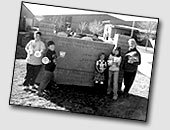 We Raised $20,155!
"Our cookie dough profits are paying for our new field, seats and lights!"
Marc Swanson, St Bethlehem Little League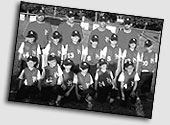 $3,785 Profit For Our School Library!
"Our students loved the cookie dough fundraiser. We were very pleased and will be doing this again next year."
Hadley Noren, Carlin Combined Elementary School
How does cookie dough fundraising work? ...Easy!
1 We'll send you 1 brochure per fundraising participant at NO CHARGE.
2 Your group members collect orders and payment from their supporters.
3 You place an order for the products with us.
4 Your group keeps the profit and pays only the cost of the products.
JustFundraising.com ships the order to you, so you can distribute the products to your supporters.
Advantage: No risk of over-ordering. Greater product selection for your supporters